Our Mission
We engage and connect people through shared experiences that positively transform individuals, organizations and communities.
Our Vision
We see a Rhode Island that is flourishing — economically, civically, culturally — built on a foundation of ever-improving human capital whose strengths and potential we spend each day revealing and igniting.
And we see the lessons of this lively leadership experiment being shared and amplified around the country and the world to nurture the kind of fully-engaged societies that create lasting, positive change.
Our Beliefs and Values
R

ecognizing leaders and investing in their personal and professional growth and connections with one another will result in individual, collective and statewide transformation.
It is vital to bring everyone to the table to collectively identify and solve challenges facing our state.
Experiencing transformative experiences in a cohort creates an environment for bridging across differences.
Large-scale change requires a broad network of individuals, with deep and personal connections based on trust and respect, who are able to have frank discussions.
With each class, long-term relationships are created which continuously generate new energy through contributions and exchange of ideas amongst the broader LRI network.
We believe in the power of shared best practices and shared learning to enable our state to go further, faster.
We are open to anyone seeking to move the needle of tough challenges within our state.
We value contributions over formal credentials.
We embrace diversity and divergence.
Our Impact
From "weaving back the civil fabric" of RI cities/towns to "outstanding leadership innovations" to moving the needle for statewide workplace engagement, Leadership Rhode Island's impact has been honored locally, regionally and nationally with five awards in the past five years from Common Cause RI, Association of Leadership Programs, GoLocal, and the Rhode Island Press Association.
"The most outstanding combination of networking and education available in the state today."
Michael Friedman (LRI '16), Clubhouse Capital
"You'll never be the same after you've been through this experience."
Nondas Voll (LRI '85), Executive Director (retired), Fund for Community Progress
"I have watched LRI cross lines and broaden and expand its definition of leadership while becoming much more visible in the social and cultural landscape."
Donald King (LRI '02), Creative Director, King Saint Germain
"I am amazed and impressed with the enormous positive impact LRI has had on our state."
Richard Staples (LRI '90), Retired, Fannie Mae
"I was able to step outside my day-to-day comfort zone, engaging in thoughtful, action-oriented interactions with a diverse cast of characters."
Dana Borrelli-Murray (LRI '12), Executive Director, Girl Scouts of Southeastern New England
"It's a life-changer. There are few places left where you can quite freely discuss your ideas with so many others."
Gary St. Peter (LRI '92), Principal (retired), SP&K
"Apply if you wish to expand your thinking, want to be a part of an extraordinary group having a positive impact on Rhode Island, and are looking for adventure."
Claudia Cardozo (LRI '11), Community Development Manager, Coastway Community Bank
"The intended consequence is very simple - sustainable relationships are built that have a positive impact on our state."
Steven O'Donnell (LRI '04), CEO, YMCA of Greater Providence
"Participation in LRI was a gift that continues to pay dividends 25 years after graduation."
Martha Conn Hultzman (LRI '91), Director, Citrin Cooperman
"It was the most gratifying and 'out of the box' professional and personal 'Rhode Island-centric' development experience I have ever been a part of."
Captain Vincent McAteer (LRI '15), Office of Community Outreach, Cranston Police Department
"Seldom, if ever, will you be able to share ideas with such a diverse community of leaders, as you will in LRI."
Jane Fusco, (LRI '03), Marketing Manager, University of Rhode Island
"It is a truly transformational experience."
Bill Allen (LRI '87), Adjunct Lecturer, Brown University
"It's incredibly informative, a truly unique experience. The people involved make this time so worth it."
Jennifer Luxmoore (LRI '10), Owner, Sin Desserts
"What you experience during your session day and the leaders you will interact with can not be replicated."
Ed D'Arezzo (LRI '08), Retired, Assistant Director of Health, RI Dept of Health
"LRI affords a space for conflicting ideologies to meet and evolve, which is key to community progress in a time with so much partisanship and division."
Ray Two Hawks Watson (LRI '15), Founder/CEO, Providence Cultural Equity Initiative
"LRI opened my eyes to the many facets of complex issues in our state, far beyond what reading papers and listening to news outlets did. "
Kelly Nevins (LRI '06), Executive Director, The Women's Fund
"LRI helped me to develop the ability to extract the individual capabilities of diverse leadership styles while engaging and empowering those in my community."
Sixcia Devine (LRI '07), Founder of Caritas Smile and CEO of Sixcia Business
"LRI isn't going to tell you how to do it, but it will connect you with people who will help you achieve it, because they want it, too."
Jacob Brier (LRI '14), Co-Founder & Chairman, LIFEcycle Inc.
"One of the best things I've ever done!"
Ruth Clegg (LRI '98), Artist & Owner, Angell Fine Arts
History
Leadership Rhode Island has been a recognized leader among organizations of its type from the beginning in 1981. At that time, there were only a scattering of community leadership programs across the United States, while today there are hundreds. LRI has been an innovative pioneer, serving as a model and mentor for many of the groups that have followed.
Board of Governors
The Board of Governors serves as LRI's primary governing body. Responsible for the current state of the organization as well as for its future, the LRI Board leads in the development and execution of effective strategies consistent with LRI's mission and vision. It also provides financial management and directs all fundraising to ensure adequate resources for the organization. The Board also oversees and supports all LRI programs and services. Board members are widely respected Rhode Island leaders from a cross-section of community sectors, including business, finance, education, and community nonprofits.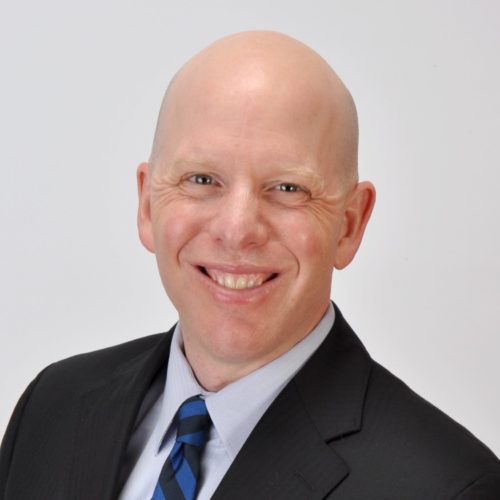 Pete Rumsey
Chair, LRI '19
Chief Business Development Officer, The University of Rhode Island Research Foundation
CliftonStrengths Top 5:


Restorative
Individualization
Achiever
Communication
Arranger
Pete is the Chief Business Development Officer for the University of Rhode Island's Research Foundation and is responsible for the development and implementation of growth strategies to achieve the mission and revenue goals of the organization. The URI Research Foundation oversees the commercialization of protected intellectual property, and the development of business relationships and driving economic development with corporate and government partners for URI.

Pete joined URI with more than 30 years of high-tech experience focused on achieving top- and bottom-line results, building and coaching strong global customer-facing teams, and developing critical strategic partnerships. Pete has proven success in start-up, growth, enterprise/fortune and turn-around global organizations from $0 to $1.5B+ in revenues.

Immediately prior to his current role, Pete was the Director of the Rhode Island Innovation Campus Initiative, reporting to RI Commerce Secretary Pryor and Governor (now US Commerce Secretary) Gina Raimondo, and was responsible for overseeing the attraction of prospective participants, connecting stakeholders, and helping to administer the application and selection process. The RI Innovation Campuses bring together industry, academic, and research entities, in partnership with the University of RI, into a common physical facility and business sector focus, and foster collaboration on best-in-class innovative solutions, to create and grow high-value jobs while catalyzing private-sector investment in Rhode Island.
Pete's prior background includes high-profile executive management and business roles with Lighting Science Group as Executive VP of Business Development; B2Q Technologies as a Co-founder and Principal; Boston-Power as Chief Customer Officer; Wright Line/Eaton Corp as VP of Sales and Marketing, where he was instrumental in its sale to Eaton Corp.; American Power Conversion, with influential sales, marketing and global operational positions over his 14-year tenure as Executive Vice President of Global Sales, VP of Global Enterprise Solutions Group, General Manager and Vice President of Asia and Latin America, and Director of Global Strategic Partnerships; and Equity National as Chief Operating Officer. Pete served as an officer in the United States Air Force Intelligence Command's Electronic Warfare Center (AFEWC) during Desert Storm and Desert Shield and was a recipient of both the Meritorious Service and Air Force Achievement Medals. Pete earned a BSEE with honors from Cornell University, and attended executive development programs at both Stanford and Harvard University.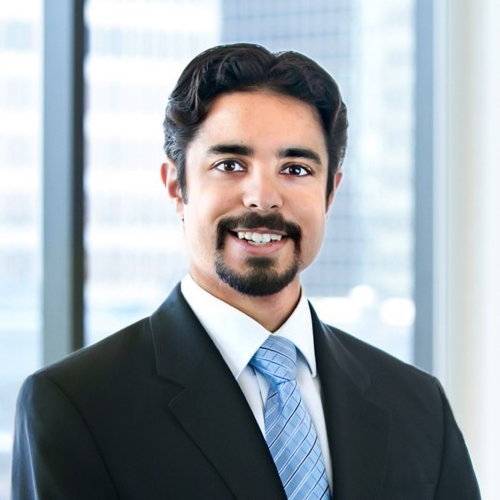 Hamza Chaudary
Vice Chair, LRI '17
Shareholder, Adler Pollock & Sheehan
CliftonStrengths Top 5:


Achiever
Learner
Positivity
Individualization
Input
Hamza helps clients achieve their business objectives and goals through custom-tailored legal solutions. He represents clients in a wide range of civil matters in state and federal court. Hamza is committed to providing excellence to his clients through his solid work-ethic, combined with effective and efficient representation. His background in real estate and computer science assists him in advising clients in a wide range of matters.
Hamza has significant experience in cases involving real estate, land use and zoning matters, including all phases of development and permitting. Moreover, Hamza has successfully litigated land use and zoning matters in the Rhode Island Superior Court and Supreme Court, including winning a case on behalf of a client on a matter of first-impression. Hamza also uses his prior real estate experience in delivering results for clients in municipal tax appeal cases.

Prior to joining Adler Pollock and Sheehan, Hamza served as a real estate analyst for a commercial real estate firm appraising property across Rhode Island and Massachusetts. He also served as a lobbyist and spokesperson for several successful initiatives before the Connecticut Legislature. Hamza also served as an advisor and lecturer for the National Student Leadership Conference in Washington D.C., New York and in several countries across Europe.

Hamza is civic-minded and is committed to serving the community. In 2009, he coordinated a highly acclaimed symposium highlighting violence on college campuses and the appropriate institutional responses in light of the Virginia Tech tragedy and other events.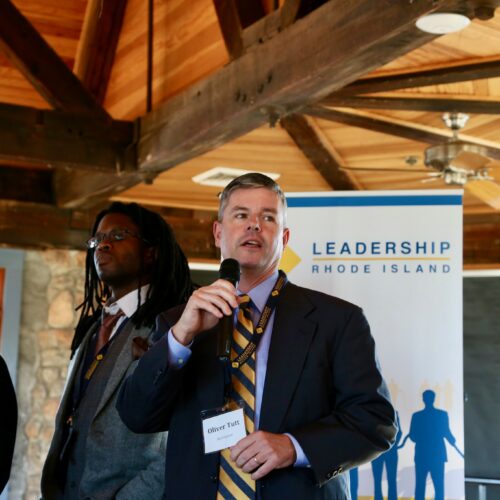 Oliver Tutt
Treasurer, LRI '18
Managing Director, Randall Financial Group, LLC.
CliftonStrengths Top 5:


Context
Analytical
Consistency
Futuristic
Learner
Oliver has spent his entire career in financial services beginning with Rhode Island Hospital Trust in 1989. He has held several positions of increasing responsibility including Vice President for a large Massachusetts based insurance company. In 2002, Oliver established Randall Financial Group, LLC, realizing a lifelong dream of creating a firm offering the very best in personalized financial planning and investment management to individuals in southern New England.

Oliver is a 1991 graduate of the University of Rhode Island with a degree in finance. He is a Certified Financial Planner designee, having received his certificate in financial planning from the Denver College of Financial Planning in 1996. He has also acted as an instructor at Bryant University in Smithfield, RI where he has taught investments toaspiring financial planners.

Oliver is currently the host of The Money Pro$ television show on Fox Providence. He has written a financial column for the East Bay News Papers and has been quoted in several financial publications including SmartMoney and U.S. New and World Report. He has hosted a weekly call-in talk radio show on personal finance and has led hundreds of workshops and presentations on investment management and financial planning. He is also a member of the RI and national chapters of the Financial Planning Association and serves on the board of the Barrington Yacht Club.

Oliver lives with his wife and four children in Barrington, RI. In his free time, he enjoys going to the beach with his family, sailing, and cruising the waters of Southern New England.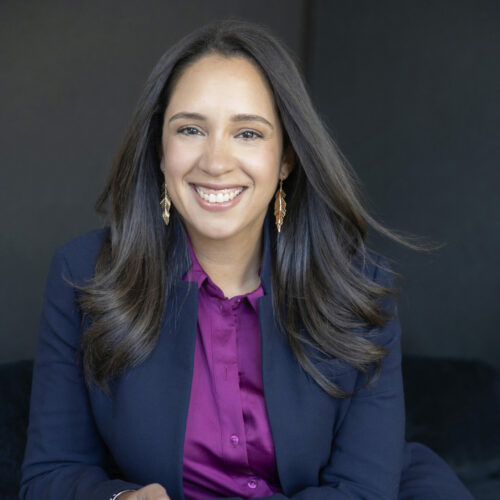 Ashia Graziano
Secretary, LRI '19
Vice President of Institutional Advancement, La Salle Academy
CliftonStrengths Top 5:


Maximizer
Communication
Arranger
Individualization
Activator
Ashia Graziano is the Associate Director of Parent and Family Giving at Brown University. Ashia is responsible for conceiving, developing, and implementing the external programming and internal relationships between the University and the non-alumni families of undergraduates. Additionally, she manages a portfolio of families who are philanthropically engaged with the University. Ashia's work has contributed to Brown boasting the top parents program in the country for a number of years. Ashia brings over a dozen years of development experience to this role.

Prior to joining the Office of Parent and Family Giving, Ashia managed the Brown Women's Leadership Council. In this role she oversaw the 72-member active presidential advisory council and managed the 125 Years of Women at Brown Conference which brought together over 700 Brown alumnae during a two-day conference with 26 distinct offerings featuring 77 female speakers including Janet Yellen, then Chair of the Federal Reserve, and world-renowned fashion designer, Diane von Furstenberg. The conference garnered significant attention and was covered by over 14 national media outlets including The New York Times, The Wall Street Journal, and CNN.

Ashia completed her undergraduate studies at Assumption University where she received her Bachelor of Arts in Global Studies with a minor in Theology. Ashia is a current member of the R.I.S.E. Women's Leadership Conference Advisory Council and a graduate of the 2019 Leadership Rhode Island Core Program.

Ashia was born in Dominican Republic and has resided in Rhode Island since the age of six. She lives in Cranston with her husband John, and two young daughters, Olivia and Addison.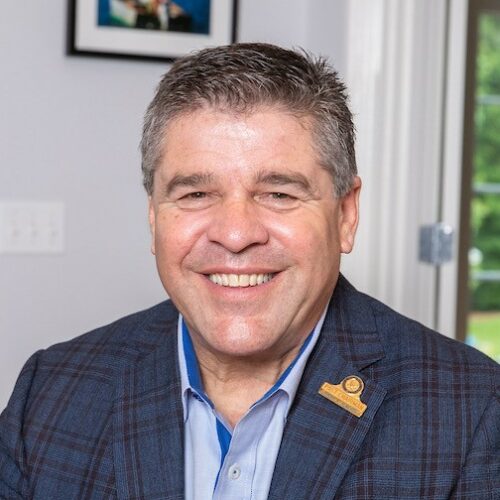 Ernie Almonte
Member, LRI '88
Executive Director, RI League of Cities and Towns
CliftonStrengths Top 5:


Learner
Analytical
Achiever
Responsibility
Connectedness
Ernie is currently the Executive Director of the RI League of Cities and Towns, having been appointed to this position in May of 2022. Ernie leads a team of professionals tasked with leadership and financial training, process improvement and advocacy for all thirty-nine cities and towns local governments in Rhode Island.

He was appointed by the Secretary of Defense to be the RI Chairman of the RI Employer Support of the Guard and Reserve in 2021, a position he held in the early 2000s. The Secretary of the Army recently appointed him as the Army Reserve Ambassador for the State of Rhode Island.

Ernie spent 16 years as the R.I. Auditor General where he was responsible for the State of Rhode Island financial, performance and fraud audits. He went on to become the Chairman of the Audit Committee for the Department of Defense appointed by both President George Bush and reappointed by President Obama. He worked for Secretaries of Defense Gates, Panetta, and Hagel. Ernie currently serves on the Blue Cross RI board of Directors and the Chairman of the RI Convention Center Authority.
He is a former Chief of Staff to Lt Governor Sabina Matos, an Associate Director of the RI Department of Health, and National Partner of RSM US LLP, the fifth largest accounting and consulting firm in the world.

He has served in numerous positions as Chairperson of audit committees including universities, the Department of Defense Audit Advisory Committee at the Pentagon, and as a member of the Government Auditing Standards Committee for the Comptroller General of the U.S. Ernie was named twice in the top 100 CPAs in the country by Accounting Today.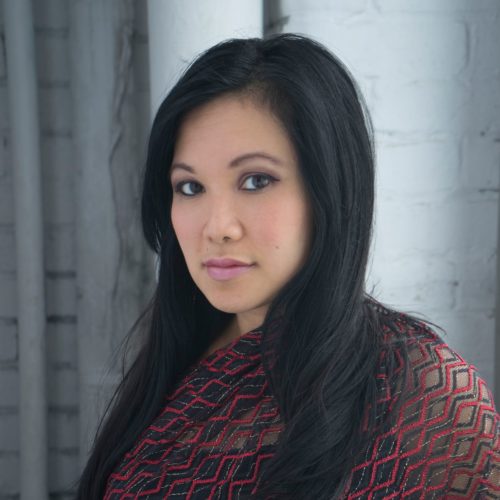 Ting Barnard
Member, LRI '15
Owner, Ting Barnard's Studio
CliftonStrengths Top 5:


Learner
Connectedness
Responsibility
Intellection
Individualization
Ting Barnard graduated from Boston University in 2002 with a degree in Sociology. Upon graduation, she started her 10-year career in the Investment World as a Chief Relationship Officer for firms such as Boldwater Capital Management, Deutsche Asset Management and Lehman Brothers in Boston and New York City.

Ting currently owns a woman's fashion line named after her mother Tong (Tong means "gold" in Thai) and works independently as a Marketing Consultant and Brand Ambassador promoting local artists and non-profit organizations at Ting Barnard's Studio.

Ting is closely involved with several local organizations: StyleWeek, SEED Innovation Meets Education, Year Up - RI, Amos House, PVD Lady Project, Summit Neighborhood Association, Children's Friend and Lincoln School. She was also part of Leadership Rhode Island's Lambda II Class, served as the Program Co-Chair for the 2016 MU II Class and is an LRI-certified Strengths Coach.

Ting strongly believes in philanthropy and emphasizes the importance of being actively engaged in one's community..."LOVE where you live..."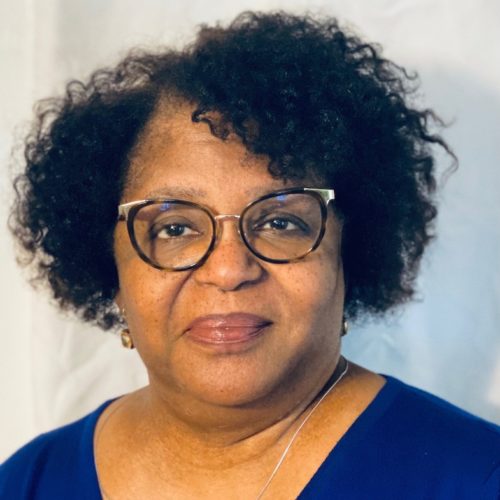 Sharon Conard-Wells
Member, LRI '91
Retired, West Elmwood Housing Development Corporation
CliftonStrengths Top 5:


Connectedness
Restorative
Communication
Belief
Adaptability
Sharon dedicated much of her life to serving as the Executive Director of West Elmwood Housing Development Corporation (WEHDC), recently retiring after 29 years. Under her leadership, over $122 million was invested in real estate and community development and an additional $4 million for lending. WEHDC became a NeighborWorks America chartered member and a US Department of Treasury certified Community Development Financial Institution. The agency holds several national certifications including Green Organization, Home Ownership Center, Full Cycle Lender, and HUD-approved Counseling Agency. Their real estate developments have ranged from single-family new construction to sophisticated historic brownfield mills to mixed-income, mixed-use rental projects.

Sharon is a recipient of many accolades including the 2019 United Way RI John H. Chafee Lifetime Service Award and the 2018 Robert Wood Johnson Foundation Award for Health Equity.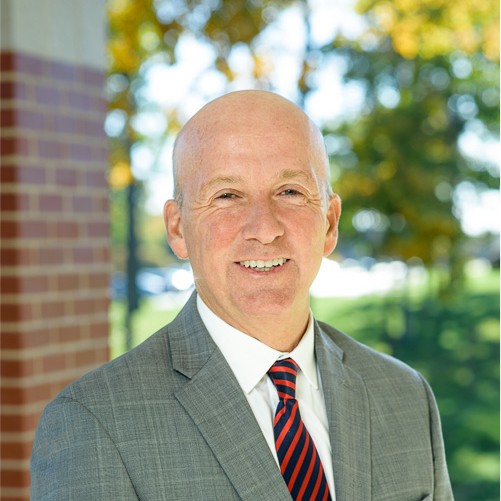 Bill Fitzgerald
Member, LRI '18
Vice President of Sales and Client Services, Amica Mutual Insurance Company
CliftonStrengths Top 5:


Responsibility
Strategic
Arranger
Futuristic
Relator
William (Bill) Fitzgerald is Vice President of Sales & Client Services at Amica Mutual Insurance Company and a graduate of the 2018 Leadership Rhode Island Core Program. Bill received his bachelor's degree in finance from the University of South Florida and has built his career in sales, underwriting and insurance operations over the past 30 years. Bill also has experience in CRM implementation, reinsurance, market expansion and creating new distribution channels.

Bill holds the designations of Chartered Property Casualty Underwriter (CPCU), Chartered Life Underwriter (CLU), Chartered Financial Consultant (ChFC) and Chartered Leadership Fellow (CLF). Bill is a regular guest speaker on sales, underwriting and risk management at Providence College.

Along with serving on the Leadership Rhode Island Board of Governors, Bill has served on the Board of Directors of the Rhode Island Free Clinic since 2009 and he's currently President Emeritus. Prior to this, Bill served as President of the Rhode Island Association of Insurance and Financial Advisors.

Bill resides in Bristol with his wife Colleen and has two daughters, Abby who works for United Bank in Washington D.C. and Grace who is a senior at Sacred Heart University.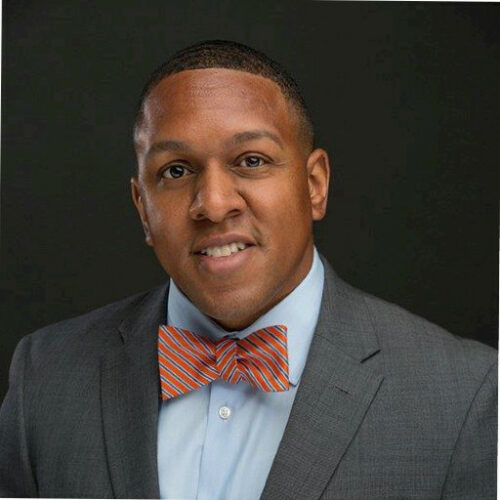 Sean Fontes
Member, LRI '22
Employment and Litigation Counsel, Partridge Snow & Hahn LLP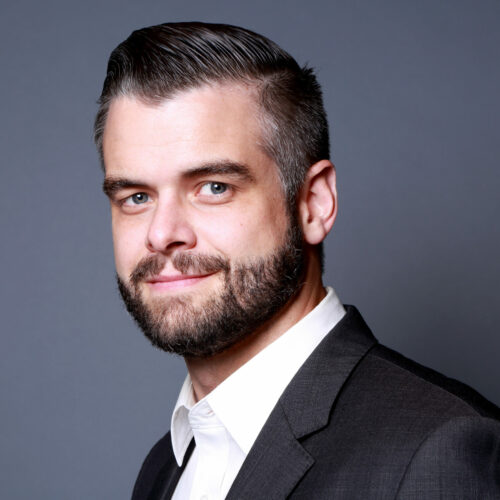 Greg Garvin
Member / Tau II Program Committee, LRI '08
Senior Project Manager, Gilbane Building Company
CliftonStrengths Top 5:


Learner
Harmony
Intellection
Individualization
Context
By day, Greg Garvin is a Preconstruction Manager and Purchasing Team Leader for Gilbane Building Company, a 150 year old, family-run, multi-national Construction Management firm. In his role he brings his eye for risk management and strategic thinking to ensure that large, complex construction projects are set up for success. During his 15 year career at Gilbane, Greg has performed roles across many different functions, which has provided him with a wide array of skills and a multidisciplinary perspective. Having operated primarily in Rhode Island and Boston, Greg has experience with a broad spectrum of markets such as: K-12, Life Sciences, Higher Education, Sports & Entertainment, Healthcare and Corporate Office.

Greg received a BS degree in Construction Management with a minor in Business in 2006 at Roger Williams University in Bristol, Rhode Island. Dedicated to reinvesting in his alma mater, Greg has sat on the CM Professional Advisory Board at Roger Williams for nearly a decade. Greg is currently the Vice-Chair of the Board and co-chair of the Academic Committee where he enjoys arranging and leading guest lectures that accents the curriculum with valuable industry experience. Greg also serves on the Board of Governors for Saha Global, a 501(c)(3) organization that helps entrepreneurial women provide safe, clean drinking water to rural villages in Northern Region of Ghana.

In life, Greg is passionate about rootedness and the power of place, which he attributes to his upbringing on a 3rd generation dairy and beef farm in rural New Hampshire. He believes that local communitarianism is the key to resiliency in the face of current and future social, economic and climate challenges. Greg is a member of Strong Towns and Southside Community Land Trust, and his hobbies include gardening, enjoying the outdoors, reading, and listening to podcasts & music. Greg lives in Providence, Rhode Island with his lovely wife and two energetic children.
Vinny Gebhart
Member, LRI '15
Vice President Operations, Powerhouse Dynamics
CliftonStrengths Top 5:


Input
Achiever
Ideation
Analytical
Arranger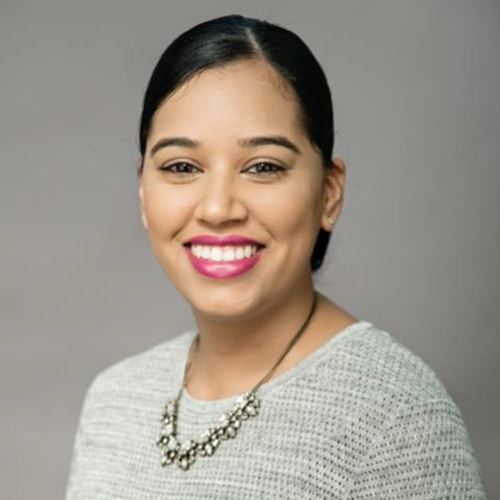 Priscilla Gonzalez-Santos
Member, LRI '17
Human Resources Business Partner, Global Consumer Products, Hasbro
CliftonStrengths Top 5:


Harmony
Relator
Discipline
Focus
Restorative
Priscilla Gonzalez-Santos is the Human Resources Business Partner for the Global Consumer Products teams at Hasbro. In this role she assesses, anticipates and facilitates organizational and people related strategies that align and drive short and long-term business direction.

Prior to joining Hasbro, Priscilla served as the Director of Human Resources at Edesia, a U.S. non-profit, social enterprise, with a mission to treat and prevent malnutrition in developing countries worldwide. In this role she oversaw all functions of the Human Resources Department. She has prior experience working outside of Human Resources in specialized roles in marketing, public relations and event planning.

Priscilla holds a B.A. in Communications and a minor in Women Studies from Rhode Island College. In 2014 she received her certification in Human Resources Management from Bryant University. In 2017 she graduated from Leadership Rhode Island's Core Program. She is a member of the Society for Human Resource Management (SHRM) of Rhode Island and serves in the Leadership Rhode Island Board of Governors.

She lives in Rhode Island with her husband and two children.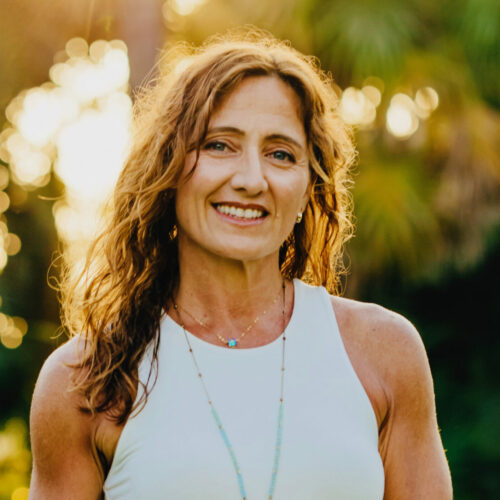 Jennie Hetzel Silbert, MSOD
Member, LRI '19
Co-Founder, Spartina Consulting
CliftonStrengths Top 5:


Connectedness
Arranger
Positivity
Achiever
Maximizer
Jen is a master group facilitator, trainer, leadership coach and keynote who believes every person is worthy of learning, working and earning to their full potential.

Gifted for galvanizing audiences, Jen is a lightning bolt for engagement - in person and remote. She brings over 20 years experience in strength-based strategic planning (not SWOT, but SOAR), leadership development (to go higher, go deeper), and culture building (name, measure and manage your values - really). Her clients span cities, schools, Fortune 500 companies, government agencies, and indigenous villages around the world.

Jen has a knack for facilitating rich and brave dialogue, a skill that has supported some of the highest rankings of the CIA, refugee camp survivors in post-civil war Liberia, and a statewide strategic planning process that engaged over 13,000 persons on complex issues such as education equity and earning power. All of her work is grounded in positive psychology and neuroscience.

Prior to founding her own practice, Jen was an Organization Development (OD) consultant and leadership coach for BearingPoint, EDS, PriceWaterhouseCoopers, and IBM. Infusing her strength-based work into her personal life, she co-authored the book "Positive Family Dynamics: Appreciative Inquiry Questions to Bring Out the Best in Families". Jen holds a Masters of Science degree in Organization Development from Johns Hopkins University, as well as a dual BS in Economics and in International Studies from American University.

A serial mentor to women and youth, Jen also serves on the Board of the Girl Scouts of Southeastern New England. A TEDx speaker and emcee, champion of inclusive workplaces and student voice, and marathon coach turned soccer mom to two powerhouse girls, Jen is based in southern Rhode Island, where she is a paddle boarding trail hiking dog loving yogi.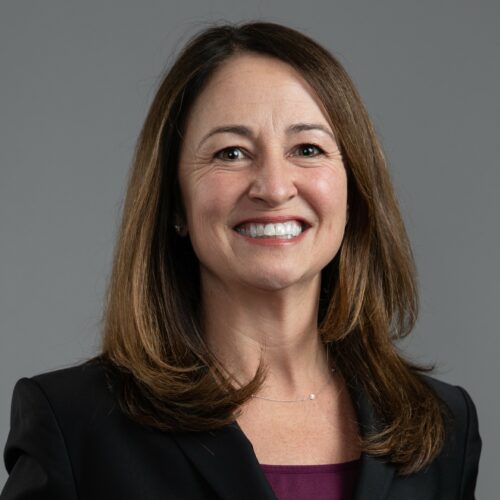 Michele Leone
Member, LRI '16
Vice President of Gas, Rhode Island Energy
CliftonStrengths Top 5:


Strategic
Significance
Achiever
Self-Assurance
Activator
Michele is the Vice President of Gas for Rhode Island Energy (RIE) and is responsible for the safe, reliable, and cost-effective operation of Rhode Island's natural gas distribution system. She oversees natural gas supply procurement, gas control, resource and investment planning, gas asset management and engineering, and operation of the gas distribution system and RIE's two liquified natural gas plants. Prior to taking on this role in 2022, Michele held numerous roles during her 22 year career at National Grid in a variety of areas across New England and globally, including Director of Rhode Island Gas Operations, Director of Group Sustainability and Environment, Director of Rhode Island Strategy and Performance Management, Director of Electric Business Planning and Performance, and Manager of New England and Upstate NY Site Investigation and Remediation.

Michele holds a Bachelor's of Science in Environmental Engineering, graduating summa cum laude from Syracuse University, and a Master's of Science in Engineering in Environmental Engineering, graduating from the University of Michigan at Ann Arbor.

Michele was a member of the 2016 Mu II LRI Core Program Class (best class ever!).

Michele lives in southern Massachusetts with her husband and son. She enjoys spending time with her family, traveling and spending time at the ocean.
Partners and Sponsors
Many of LRI's major funders and supporters begin as employer sponsors. These are organizations who give their employees the time off, and usually the funding, to participate in the LRI Core Program. Over 500 organizations in Rhode Island have been employer sponsors, and the benefits of the employee's interaction in the community and newfound perspective are incalculable. The program develops the organizational, leadership and problem-solving skills of its participants. In addition, it offers new insights into the community, helping participants identify where strategic alliances might be forged, and providing a unique perspective on the behind-the-scenes workings of our state.
Opportunities and Jobs
Leadership Rhode Island's mission is to engage and connect people through shared experiences that positively transform individuals, organizations and communities. We envision a Rhode Island that is flourishing — economically, civically, culturally — built on a foundation of ever-improving human capital whose strengths and potential we spend each day revealing and igniting. And, we see the lessons of this lively leadership experiment being shared and amplified around the country and the world to nurture the kind of fully-engaged societies that create lasting, positive change.

Our momentum is the strongest it's ever been. If you are ambitious about goals, but like to have fun collaborating as a strengths-based team to reach them, you'll be in good company. We're small enough for your ideas to make a big impact, and large enough to offer you opportunities to grow professionally at any stage of your career. We're passionate about creating the best place to work.